Cozy Grove is a sim game where you, a Spirit Scout, camp on an ever-changing island. Your objective each day is to help the ghosts bound to the island and uncover new secrets. The game is from a Seatle-based studio called Spry Fox and published by The Quantum Astrophysicists Guild.
Features
Beautiful, dynamic, hand-drawn landscapes that come alive when you help a spirit in need.
Dozens of memorable characters and spirits for you to find and befriend. Each spirit has a unique, extensive story for you to unravel over time.
Collect spirit animals, craft decorations, go fishing, and more!
40+ hour campaign filled with side quests, designed to span months of playtime.
New activities, items, and outfits to collect every season.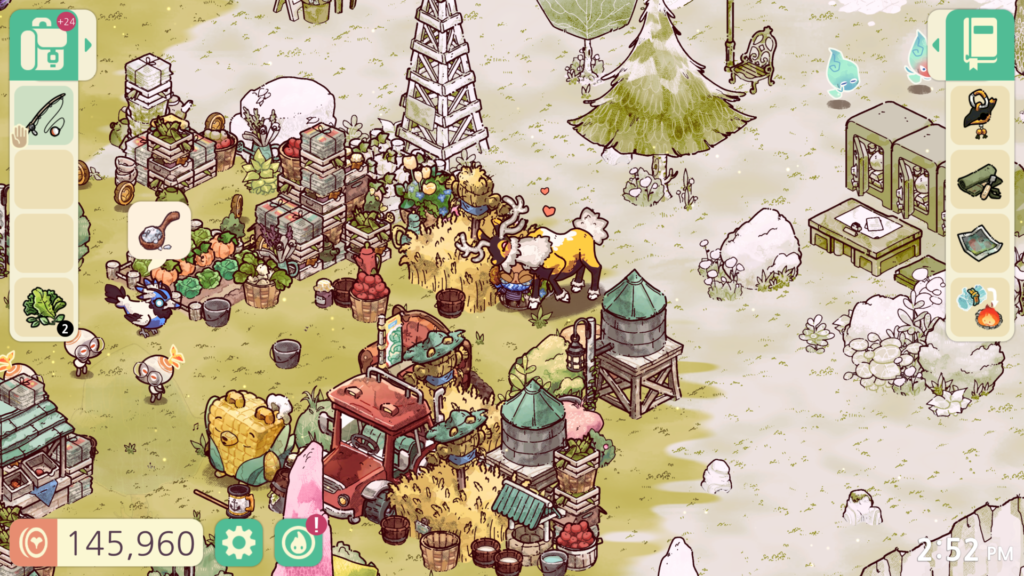 Divine's Thoughts
Cozy Grove, like many other games, caught my eye because of its art style. It's super cutesy and reminded me of Don't Starve a little in its roughness. Simulation games are a favorite of mine so I immediately put Cozy Grove on my Steam wishlist. It's since had several seasonal updates and I finally got the chance to play it a bit over winter break.
As expected, the game is extremely cute. Character customization is pretty basic but just enough to make a character your own. Dialogue is well written, simple, and actually feels worth reading. (I'm a serial offender when it comes to just skipping through game dialogue, sorry game devs). The tutorial is nice and to the point and establishes some story basics. Controls are simple and this is definitely a game I'd love to play on the switch and kick back on the couch.
The story lasts a long time, with tons of quests, so you could easily play this game for a long time. Most people seem to enjoy playing it for a few hours here and there. I believe this is a great way to experience it as well because you are less likely to get burnt out on it and it makes it last. So if you're looking for a casual game with great vibes to enjoy in small chunks, I highly recommend giving it a go.
Where can I grab a copy?
Cozy Grove is available on Nintendo Switch, Xbox, PlayStation, Steam, Epic Games Store, Apple Arcade for $14.99