A few days ago I came across new of an upcoming game: Ixion. It popped up for me because I'm a fan of Frostpunk and it is in the same vein of survival city builders. This time you're in charge of a space station called Tiqqun. Will you be able to build it up into a craft capable of traversing the universe?
This week you can play Ixion's demo: which takes you through the tutorial. The demo gave me just enough of a taste of the actual gameply and some pretty cinematics to get me actually excited about the game's full release, which is slotted for some time this year. And you can bet I'm hoping to get my hands on a copy ASAP to continue monitoring it's development and keep you all up to date.
Ixion has a good combination going with an interesting story premise, lots of possible content, and a solid UI. I genuinely enjoyed my playthrough and with the exception of one little glitch it was perfect. The voice acting was lovely, nice quality voices, although some odd pronounciations were noticed and giggled at along the way. I knew the demo wasn't very long (about an hour) so I was already poised to pay close attention to the details but honestly the quality of dialogue made it enjoyable.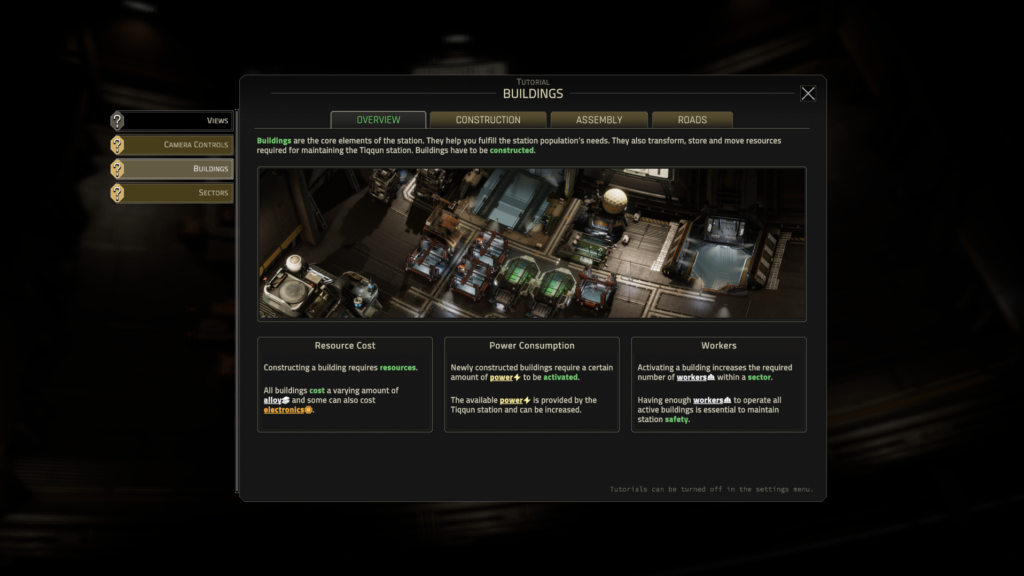 I'm wishing this game and it's devs a very long life with lots of DLC! Looking forward to getting to play more. Check out the game demo through Feb 28th on Steam and add it to your wishlist! Also give them a follow on Twitter to keep up with development.